Just a quick note this evening.
First, anyone care to guess what it means when this shows up in Duluth, MN?

The big news though is some
changes to the inventory page of offspring
.  In the past couple weeks I've added in some of the offspring that I gave away, and I'll get the other donated pairs in there soon.  I'll also be adding in my own personal holdbacks soon too; the ultimate goal being a more complete accounting of ALL the offspring.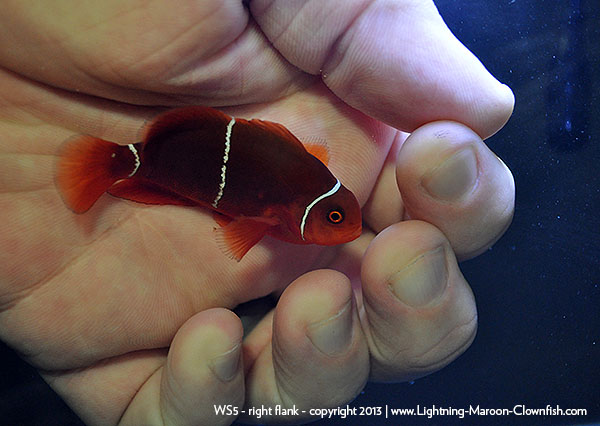 One fish, a white stripe offspring,
WS5
, has changed in status and will not be sold at auction because it was hand delivered as a replacement for a fish lost in a brownout before delivery.  My apologies to anyone who had their hearts set on WS5, but there are still many other White Stripes to be offered.
While we're a white stripe short (and I might need to pull another one from inventory to make my last planned White Stripe X Lightning pair donation), two new Lightning Maroons have been added to the "for sale" inventory tonight!  These were fish I had in the holdback cubes; they are now considered fish that will be offered for sale.
Introducing…
Lightning Maroons #LM15 and #LM16!