< Back to Catalog
Status – in Minnesota
Type – Premnas biaculeatus "MW PNG Lightning" F1
Parents – P. biaculeatus "PNG White Stripe" F0 (male) X P. biaculeatus "PNG Lightning" F0 (female)
ID – MD1
Hatch Date – June 29th, 2012
Images – Shot 2/28/2014

Images Shot 11/11/2013
Images taken 2-27-2013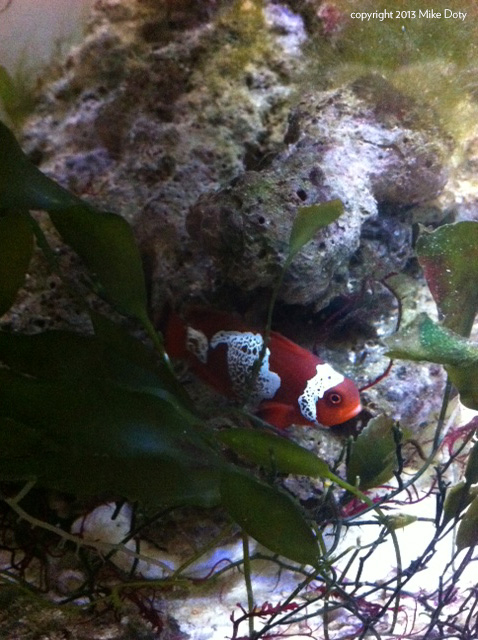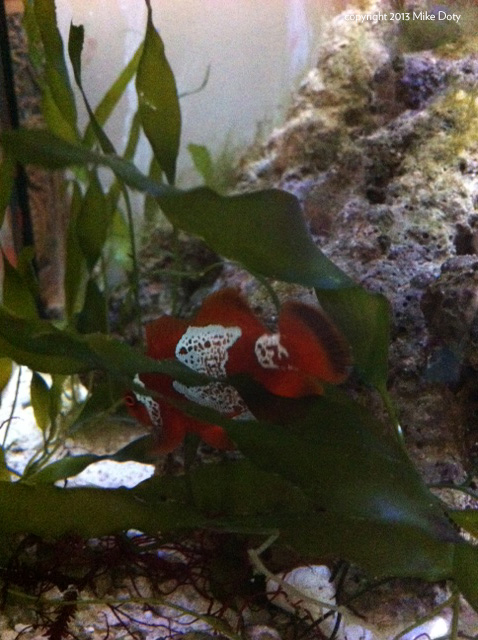 October 11th, 2012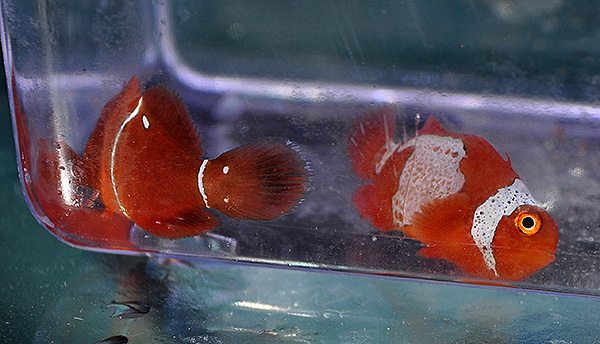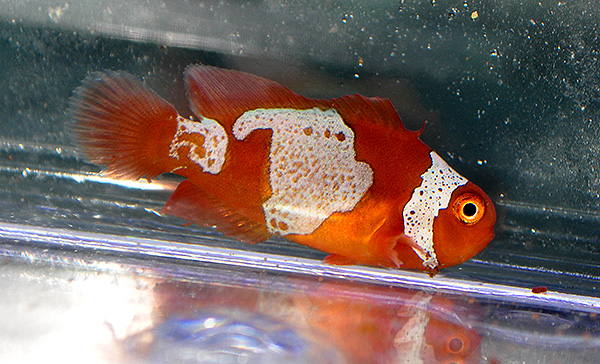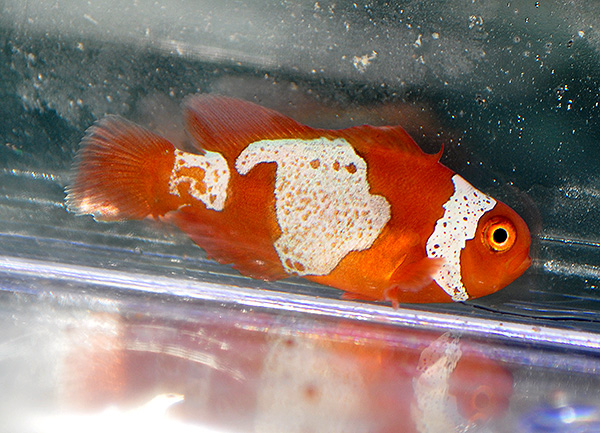 Remarks:
Part of my local off-site backups, this is the Lightning Maroon offspring I furnished to Mike Doty, who helped initially raise this very first clutch of Lightning Maroon offspring. This fish is now paired with MD2, a White Stripe sibling. This fish was a cull; while barely noticable at this point, the first dorsal spine was separated from the rest of the dorsal fin. As the years passed, the spine atrophied.
Mike initially held them in a small nano reef, the Lightning (MD1) being given roam of the tank while the white stripe was held in a net box.
In late November, 2013, Mike moved the fish into a larger 20 gallon aquarium, and successfully paired them.
They are now a solidly paired couple.
< Back to Catalog