< Back to Catalog

Status – jumped and expired in Minnesota, 9/12/2013
Type – Premnas biaculeatus "MW PNG White Stripe" F1
Parents – P. biaculeatus "PNG White Stripe" F0 (male) X P. biaculeatus "PNG Lightning" F0 (female)
ID – WS12
Hatch Date – June 29th, 2012
Images – Shot 6/17/2013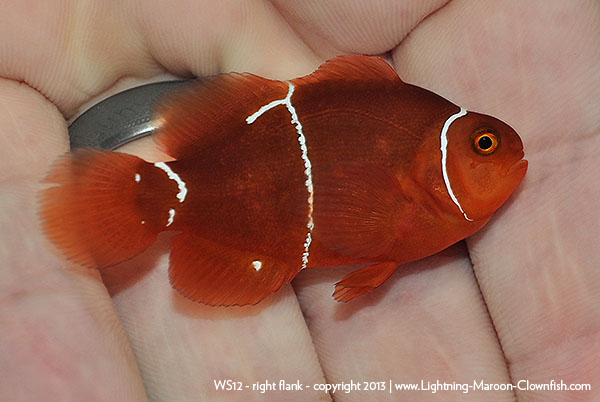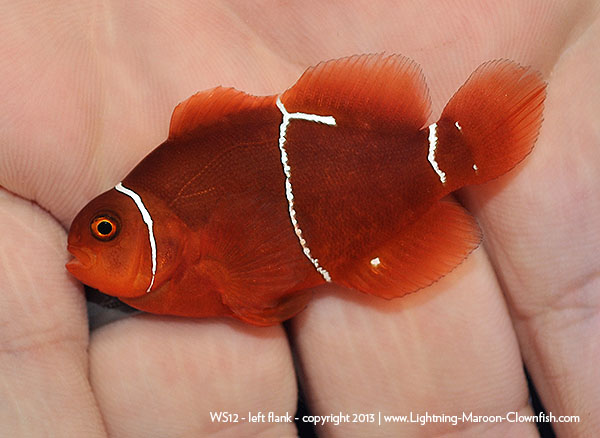 Remarks:
One of those fish that could have been perfect, were it not for the shape of the head and the somewhat "stick-ish" ventral fins. A shame, because marking wise, this one is really cool…symetrical midstripe horns on both flanks, not to mention the duplicated spot on the anal fin and the nearly symetrical markings on the caudal peduncle & tail.  The split in the caudal fin is probably from recent fighting or handling and very well could be healed by the time this fish is sold.
This is definitely a fish that under normal circumstances would have been culled. As with all fish being offered, the defects are not presumed genetic at this time, and the main reason for offering these fish is to broaden the size of the F1 population going forward (ensuring genetic stability where possible).
Update:
Lost WS12 guy to a random jump on 9/12/2013.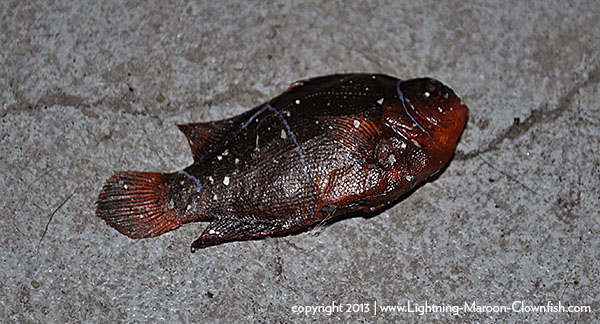 < Back to Catalog