A look at the Lightning Maroon Clownfish available for purchase by a winning auction bid! 4 Auctions, 5 fish (including a PAIR) are available right now!
Blue Zoo Aquatic's eBay page has ALL active auctions
After that, a look at the 6 fish that remain for the Summer 2014 crop (after which, there won't be any more to offer until fall or winter)!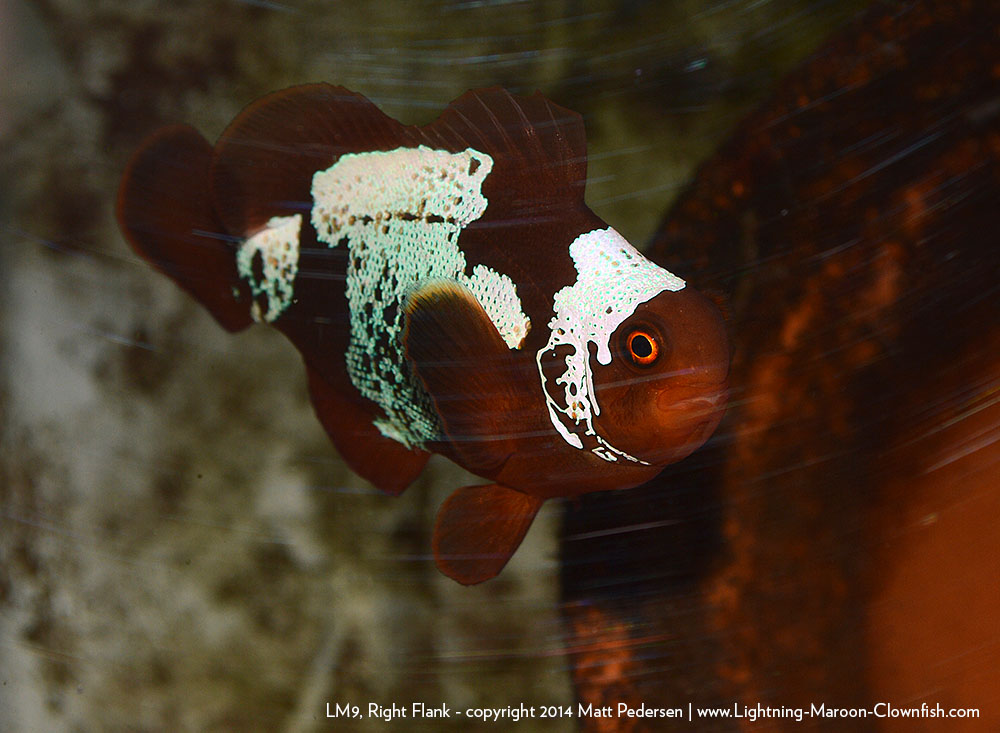 F1 PNG Lightning Maroon Clownfish LM9 on eBay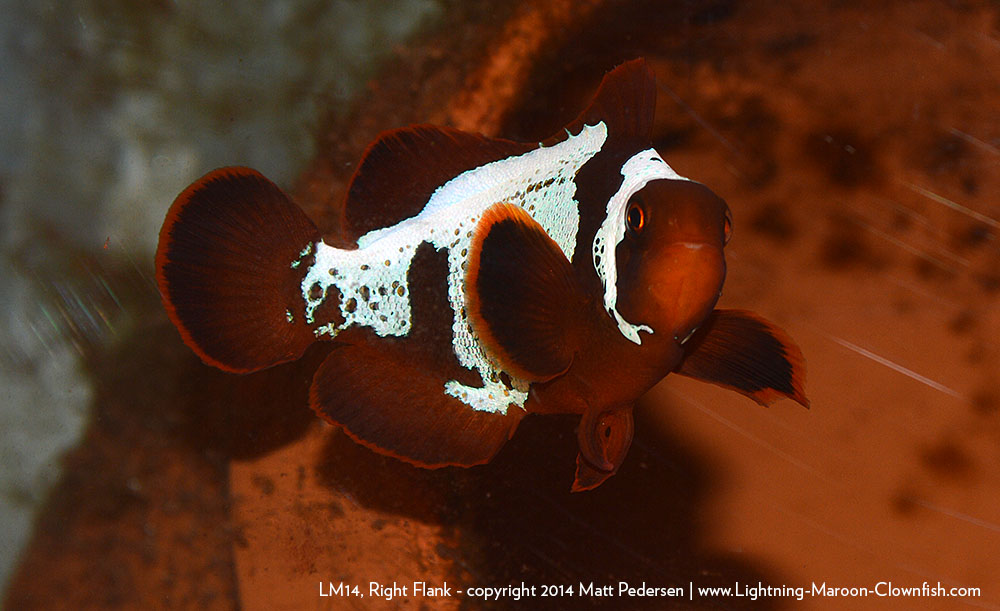 F1 PNG Lightning Maroon Clownfish LM14 on eBay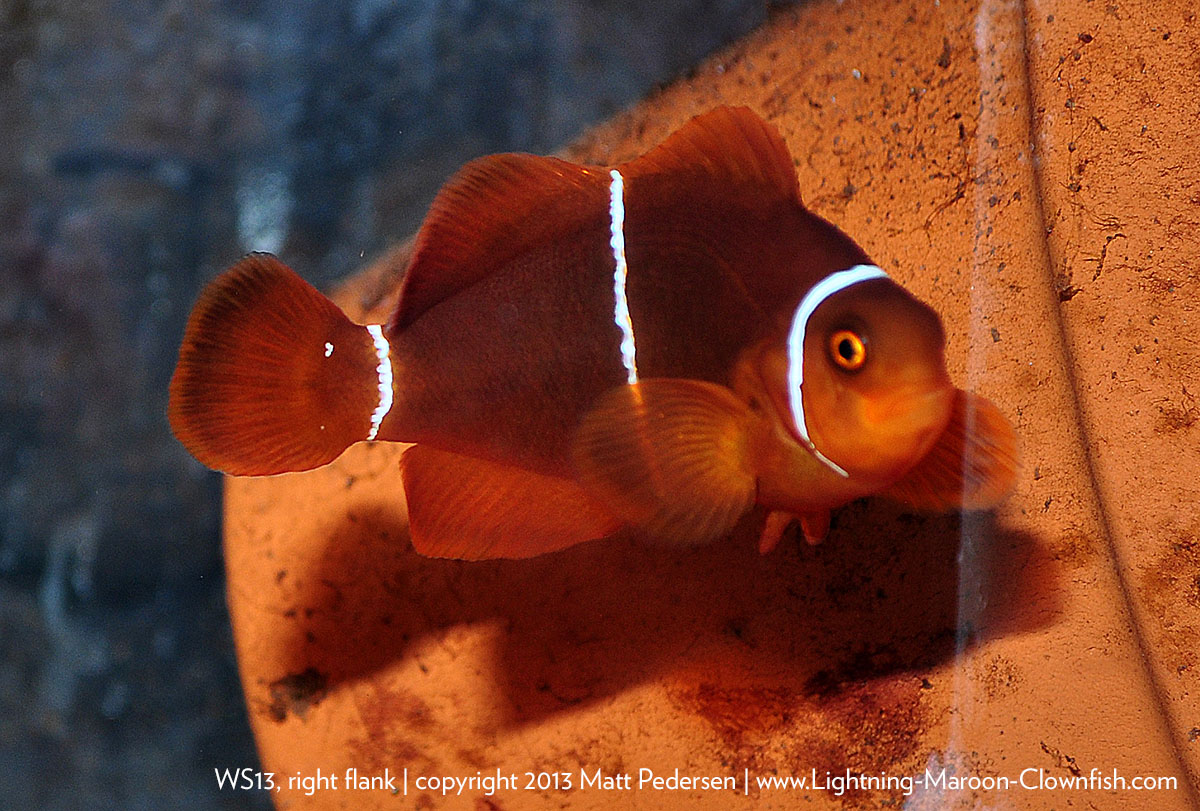 F1 PNG White Stripe Maroon WS13 on eBay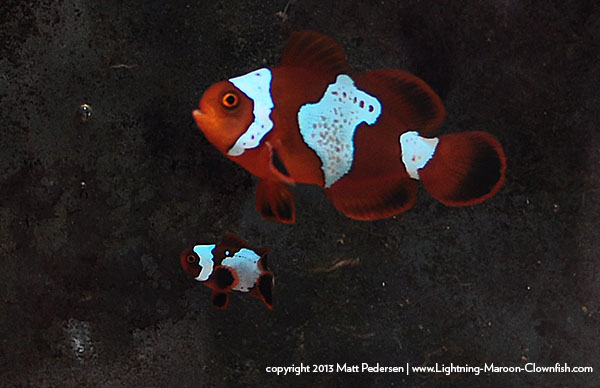 F1 PNG Lightning Maroon Clownfish BONDED PAIR, LM17 and LM18, on eBay
What's left for summer 2014?  Not much, so start hatching your plans.
Still to come, includes 2 large White Stripes, 1 small White Stripe, 1 Large Lightning Maroon, 2 small Lightning Maroons.  So, again, plan appropriately! Still to be auctioned this summer (and probably very soon):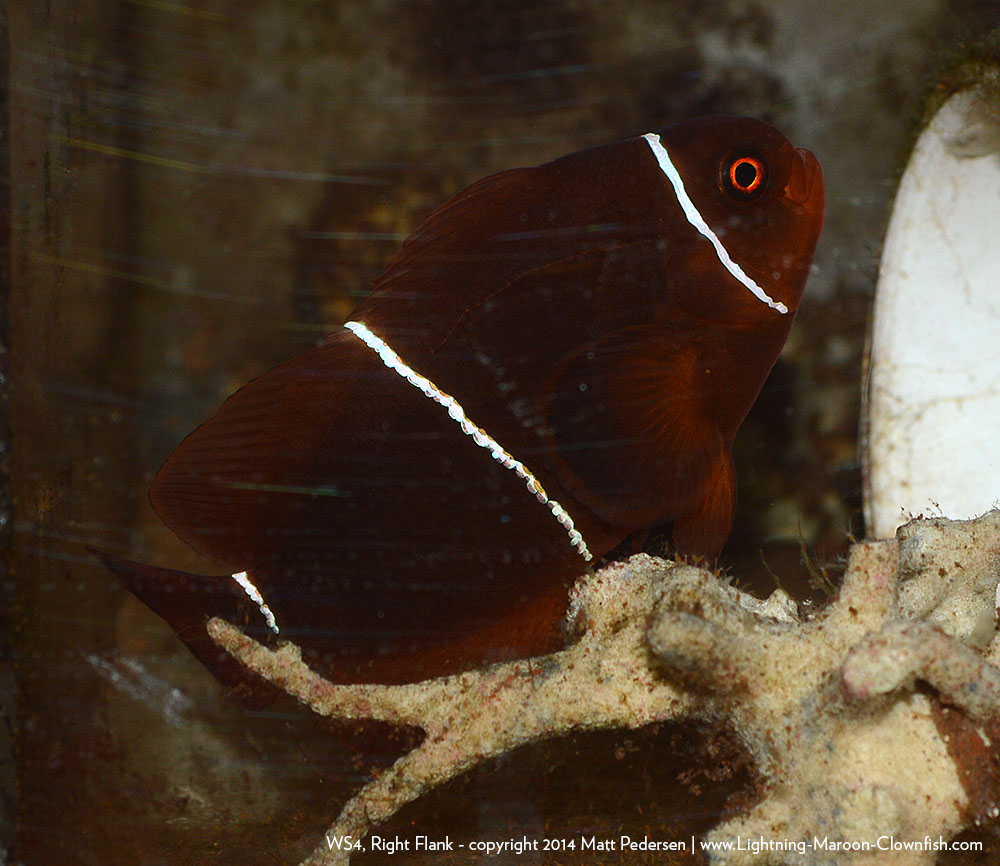 F1 PNG White Stripe Maroon Clownfish WS4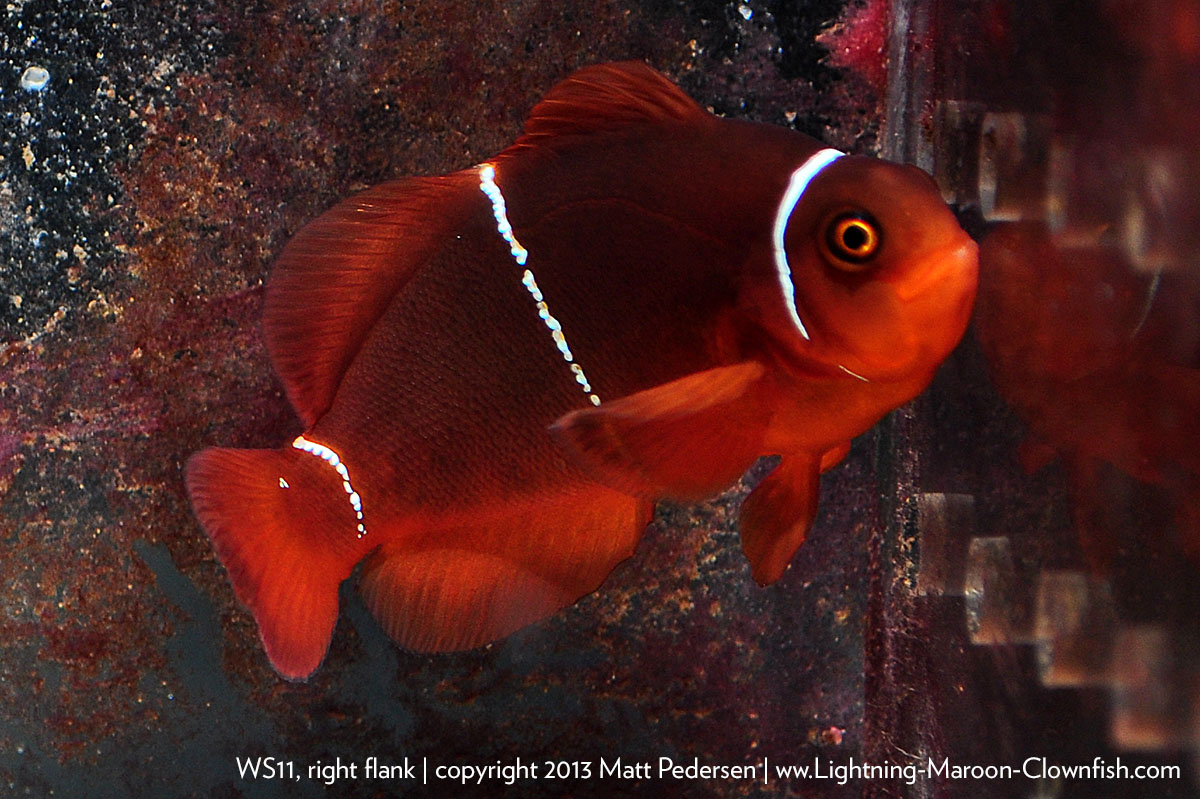 F1 PNG White Stripe Maroon Clownfish WS11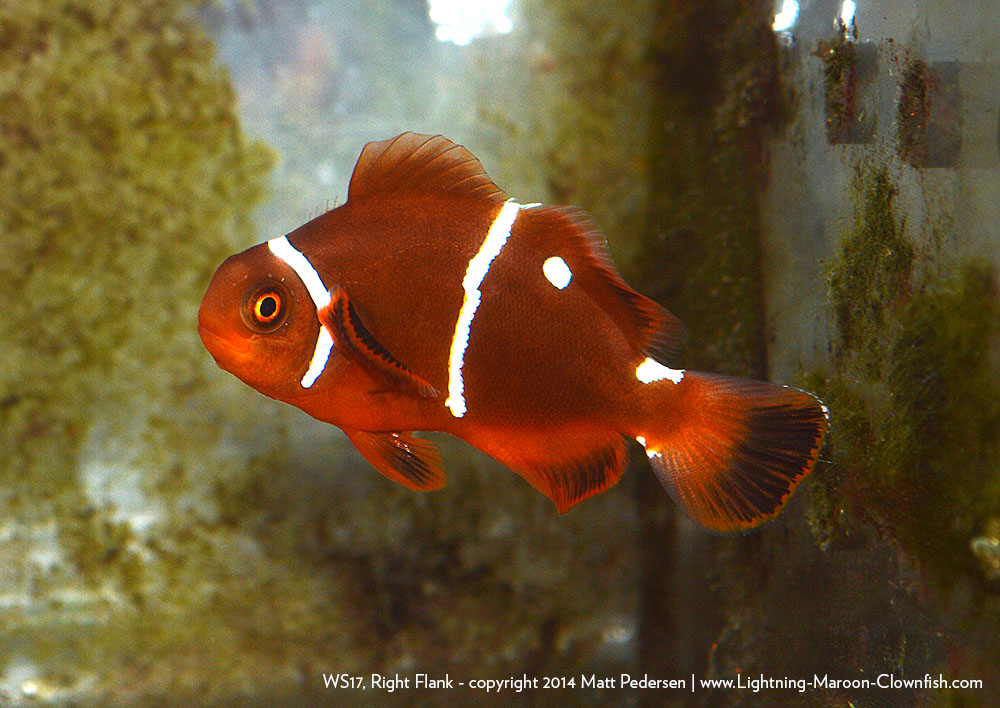 F1 PNG White Stripe "Morse Code" Maroon Clownfish WS17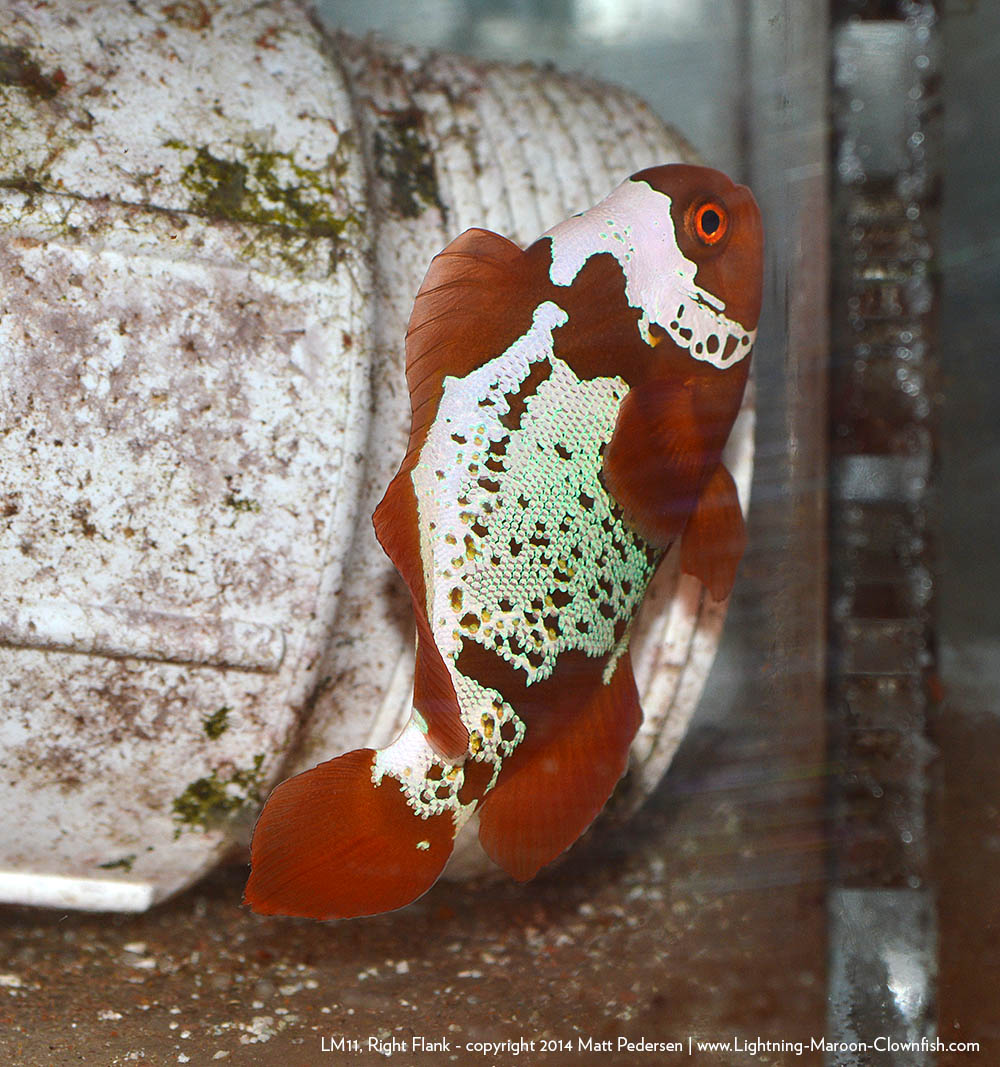 F1 PNG Lightning Maroon Clownfish LM14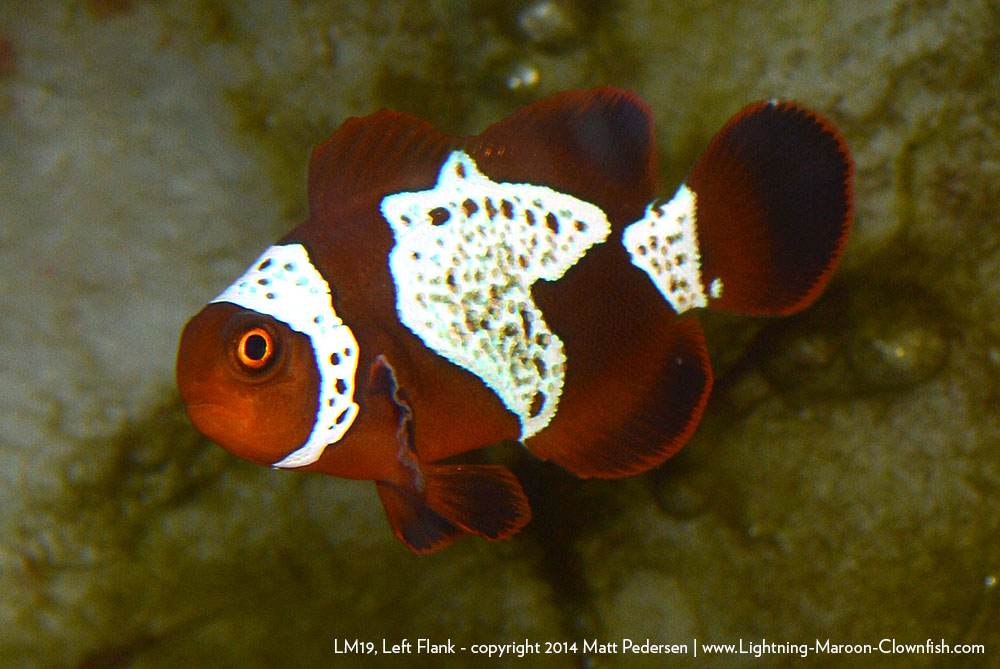 F1 PNG Lightning Maroon Clownfish LM19

F1 PNG Lightning Maroon Clownfish LM20