Turnabout is fair play – come here to shoot the Lightning Maroon Clownfish and expected to get shot yourself (granted, I asked for permission to both shoot and post 😉 )
I have to say, Gary was a trooper – our club brought him to Duluth, MN, only to drive him 3 hours west to Bemidji, MN, and then back again.  Throw in delayed flights both ways (Chicago's fault!).  Still, I have to say, it's rare that an aquarium speaker gives such a universally accessible presentation – not a single person in that room left without learning something about photography.  I think it's fair to say that many people were inspired.
If you want an update on the Lightning Maroon Clownfish, this time around I'll point you to Gary's post for his thoughts (and some more great Lightning Maroon photography) at Reefs.com – 
http://www.reefs.com/blog/2012/01/28/looking-at-lightning/
 .  If you didn't already know, Gary is one of the two voices you'll hear most weeks doing the Reef Threads podcast too.  I haven't listened to it yet, but I've already noted that The Lightning Project is a topic of conversation this week – 
http://www.reefthreads.com/?p=1351
For now, I'll leave you with some rare glimpses of the master at work.  Gary spent most of the morning shooting as Little Miss Lightning wasn't being very cooperative!  Gives you another look at the Ecoxotic tank too – the Rod's Food shirt draped over it was to cut down on light spillage.  Enjoy!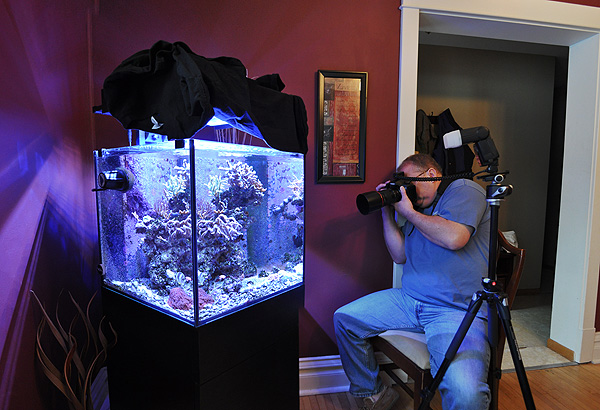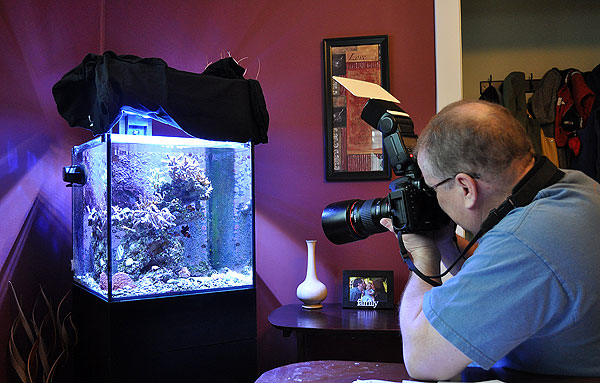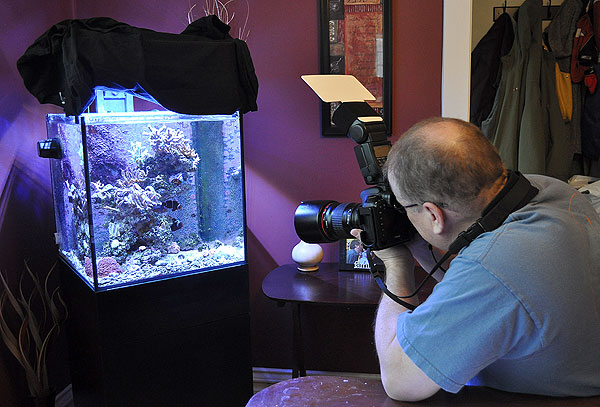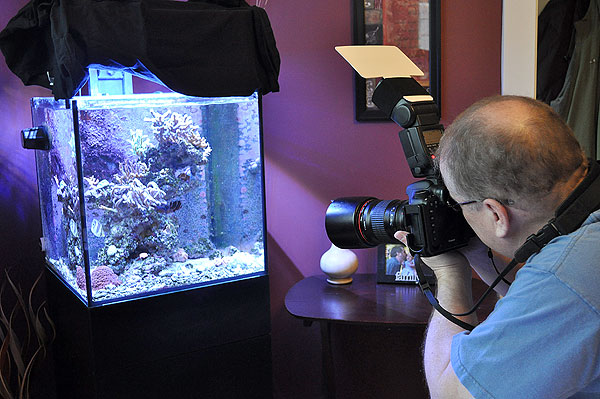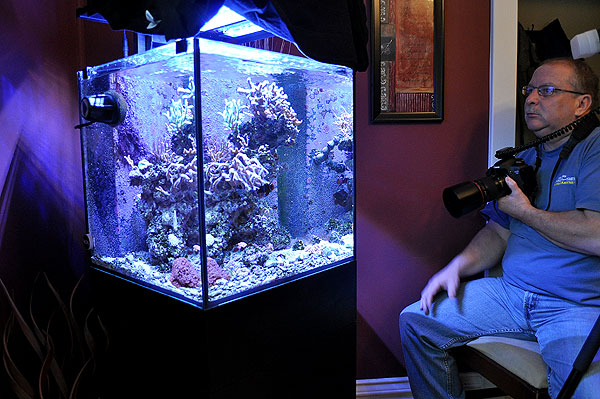 Patience…it's a virtue.