A big shipment of fish, including PNG Maroon Clownfish from the Papua New Guinea SEASMART program landed on my doorstep the morning of July 1st, 2010.  As you likely know, it's been a bit of a dance to get fish ready for shipment as well as conditions being right to receive a shipment!  I'm glad Mark Martin stuck with it, and as usual, it was a great, well packed shipment from Blue Zoo Aquatics.

I had a standing order with Mark for 4 'juvies' and 1 large female.  While large females are hard to come by, Mark found something else to send me.  Ultimately, I received 5 fresh new PNG Maroons in this shipment.  All have gone into regular tanks, not really "QT" parsay….2 share a 10 that's been empty forever, 2 share a 30+ gallon tank, and 1 is in a breeder net in a 20 long that houses an Allardi and a couple damsels.  I have yet another empty tank set up if i need it…but for now, it's "quarantine" with a "wait and see" approach.  As usual, all the new arrivals were temperature acclimated and then drip acclimated.
So I had limited time tonight, but I tried to snag some photos of the new arrivals.
So, the 4 small PNG Maroons were easily 1.5″, possibly 2″, and they all pretty much looked like the above.  But remember, I said Mark sent me 5 maroons.  What was that 5th "surprise" PNG Maroon?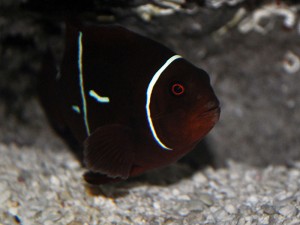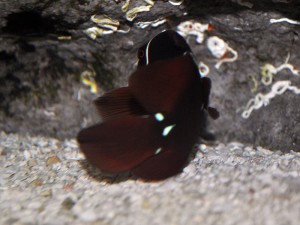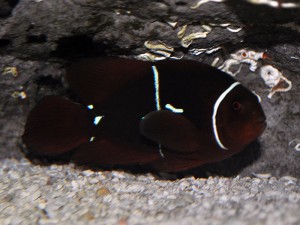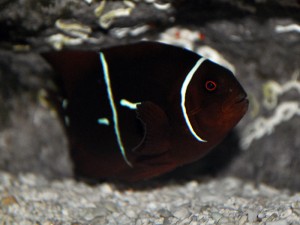 I'm just going to let that "simmer" with you all for a little while.  I have my own thoughts that I'll share soon enough…